I used Granny Smith, Red Delicious, and Jonagold apples. I taped the stickers to the sticks so you knew if you were getting a red or green apple.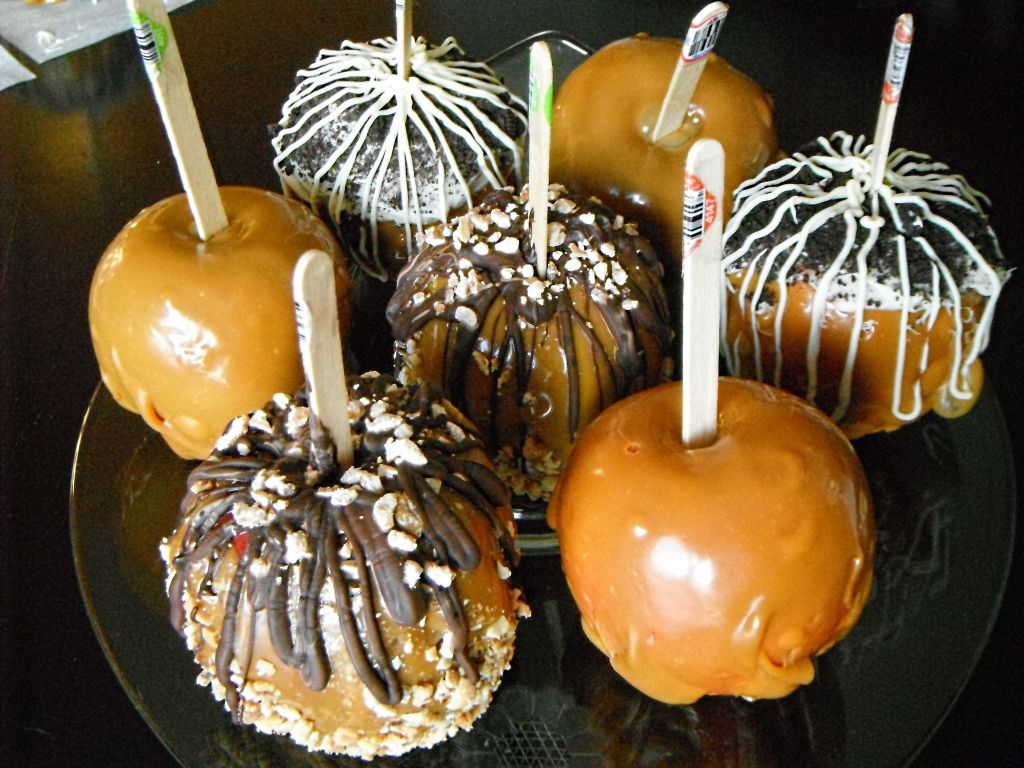 I left some plain, added nuts and chocolate to some, and crushed cookies to others. I liquefied the failed caramel a bit and made dipping sauce for plain slices - this is how I prefer to eat them! I was told the decorated apples were great, but I think I'd rather just look at them than attempt to eat them :)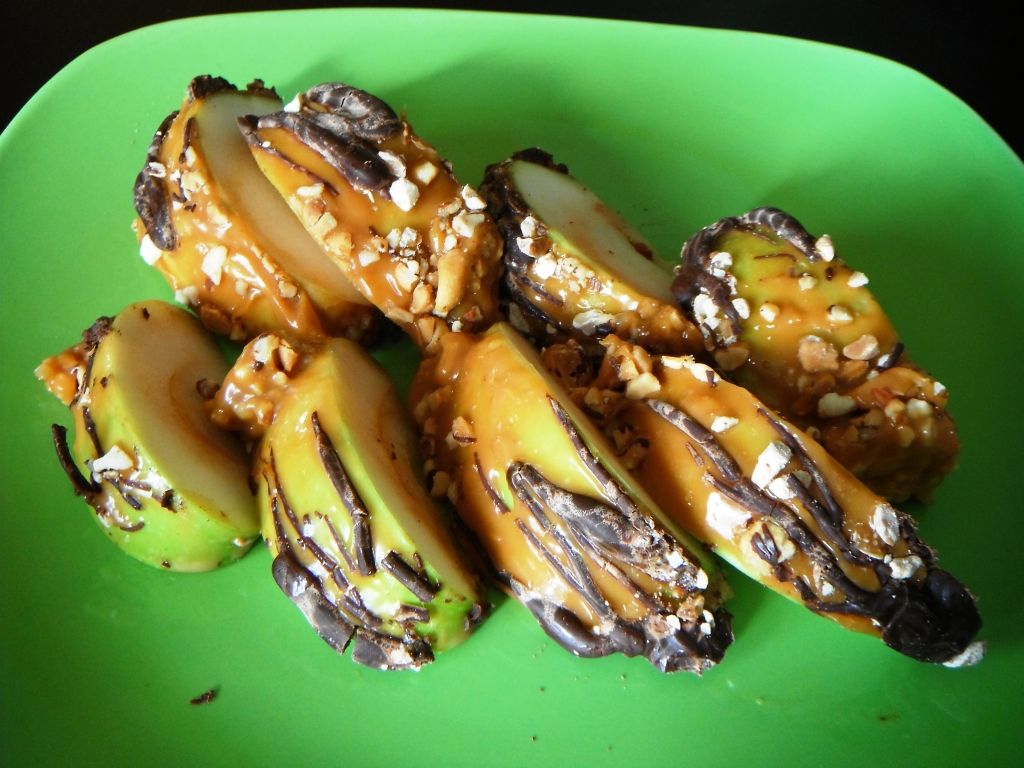 I've never been a big fan of apples except for Pink Ladies, but with caramel they're definitely a snack I don't mind eating when I can't get the apples I like!